OMG! Just when you think the Internet can't get any crazier someone invents blue waffles. I first saw this image on Facebook.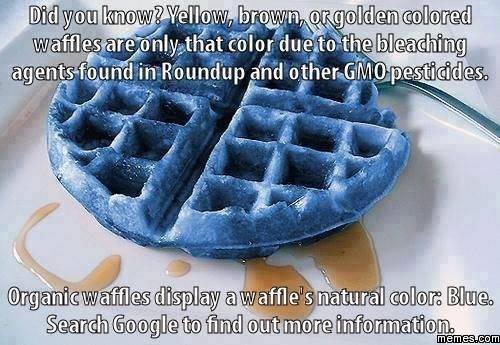 This made my day, it did. It's always nice to have a really good laugh first thing in the morning.
Actually, it's possible that some organic waffles might be blue, if they were made with organic blue corn, but then some organic waffles are just regular waffle color. It has nothing whatever to do with "bleaching agents in Roundup".
What this meme is really all about is to get you to Google "blue waffles" and take my advice when I tell you that you really DO NOT want to do that. (At least not at work)